About Our Team
The leading experts in Modern Arnis and Kombatan
Grand Master "Datu Tim" Hartman
Datu Tim Hartman, started his formal martial training in Modern Arnis. After his first year of training, Hartman became a direct student of the late Grand Master Remy A. Presas (The Prof). Before GM Presas passed, he promoted Hartman to "Datu" and the highest active ranked American.
In 1998 Hartman started training Kombatan under the Prof's younger brother, Ernesto Presas. In 2007, while Hartman was in the Philippines, GM Ernesto promoted Hartman to a 9th degree black belt and Grand Master of the family system.
Hartman continues his education. He is trained and certified in: Modern Arnis, Kombatan, Balintawak Eskrima and Bando. Recently the Datu tested and received black belts in both Kuntaw and Sikaran.
He has taught throughout the US, Canada, Germany, Denmark, Sweden, England, Puerto Rico, Poland, Barbados, Venezuela, Chile, Italy, Iceland, Portugal, Finland and in Arnis' birth place, the Philippines. Though his dedication to the arts, Hartman has become one of the world's leading instructors of Filipino Martial Arts.
Through the martial arts, Datu has changed his life in the most amazing ways and wants to share his transformation with others so they can experience the same positive benefits that he has gained. Datu Tim has accomplished much in his Martial Arts career. Here is a partial list of his achievements:
10th Degree Black Belt Presas Arnis
9th Degree Black Belt Kombatan
6th Degree Black Belt Modern Arnis
1 of 6 Modern Arnis Datu's World Wide
Master Instructor Bando Dhot (Staff)
Senior Instructor Balintawak (Bacon – Buot Lineage)
Ikatlo Guro (3rd Degree) – Dekiti Tirsia Siradas Arnis De Mano
2nd Degree Black Belt Kuntaw
2nd Degree Black Belt Sikaran
Since the late 1980's. Datu Tim Hartman has been hosting martial arts events in the Buffalo area. He quickly gained recognition for hosting some of the best events in the Western New York – Buffalo/Niagara region. Eventually, Datu Hartman expanded into running training camps, tournaments, and even international martial arts tours.
Here is a list of some of the instructors that have taught at Datu Hartman's Events:
Grand Master Remy A. Presas – Founder of Modern Arnis
Dr. Maung Gyi – Grand Master of Bando
Grand Master Bobby Taboada – Balintawak
Grand Master Ron Van Browning – San Soo Kung-Fu and MMA
Grand Master Nene Tortal – Dekiti Tirsia Kali
Grand Master Kim Foreman – USA Ryukyu Kempo
Grand Master Richard "Huk" Planas – Parker's Kenpo
Grand Master Robert Castro – Escabo Daan
Master Micheal Giron – Original Giron Escrima
Tuhon Jack Latorre – Pekiti Tirsia Kali
Matee Jedeepitak – 4x World Muay Thai Champion
Roberto Atalla – World BJJ Champion
Rob Colasanti – Martial Arts Business Consultant
Rondy McKee – Martial Arts Business Consultant
What many aren't aware of is that while Datu Hartman went to school he specialized in the performing arts.His first passion was music, but soon ventured into acting. After time Hartman figured out how to combine his two loves, the martial and performing arts. On a chance meeting with an old friend, Hartman was asked to fill in as a fight choreographer on an independent movie being filmed in the area.
IMDB Bio here
EDT – Edged Weapons Defensive Tactics
EDT (Edged weapon Defensive Tactics) is a Defensive Tatctis program geared to deal with untrained knife wielding opponents. This is a 101 approach to bladed defense is currently being taught in police academies to Sheriffs, Correctional Officers, DT Instructors and Street Crime Units.

The Tomahawk

Resurgent in movies, and now a common breaching tool on the battlefield, the tomahawk has become a trendy specialty. We utilize the tomahawk as a tool for teaching multi-plane movement, enhanced disarming and trapping, and reinforcing universal striking lines. The hawk has real-world application for those who travel in the back-country, or who go in harms way. As a tool, it corresponds directly to any number of items at hand in an emergency, from a hammer to a tire iron. In addition it is a natural for anyone exploring stage combat. The WMAA offers the tomahawk as a stand-alone module which dovetails seamlessly with our contemporary defensive tactics (TUSK) module as well as our complete art.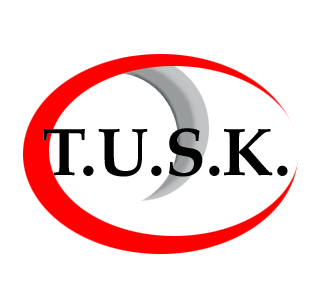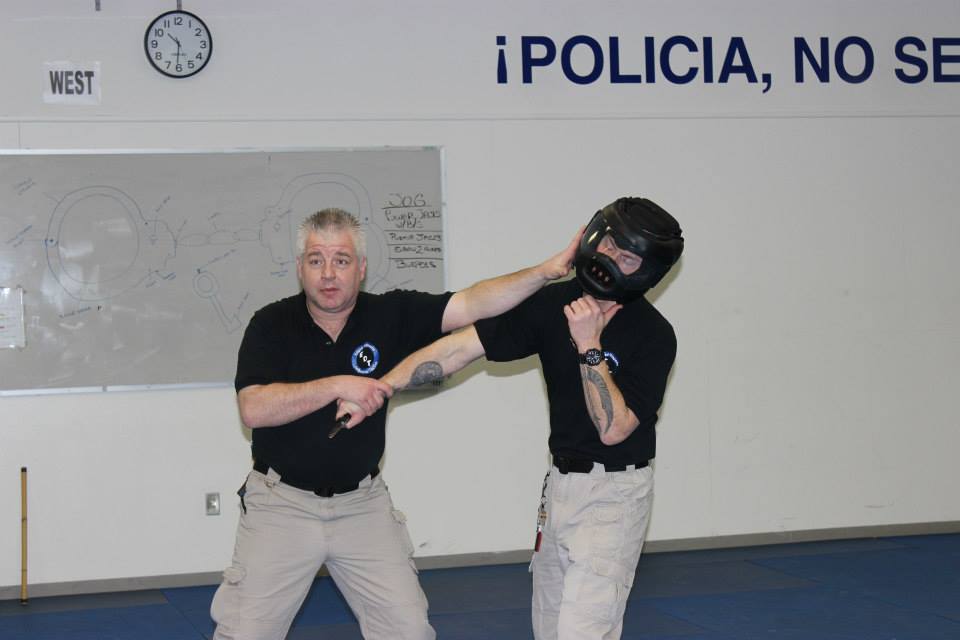 Datu Hartman's competition career started in the mid 80's.It didn't start off well. Ath that time Hartman hadn't figured out how to apply Filipino Martial Arts to the open martial arts tournament.
Titles:
2014 World Sikaran Championship
World Title in Stick Fighting
World Title in Stick Fighting
2018 World Sikaran Championship
World Title Sparring and
World Title Weapon Forms
Silver in Hand Forms